Parent News 9.2.2021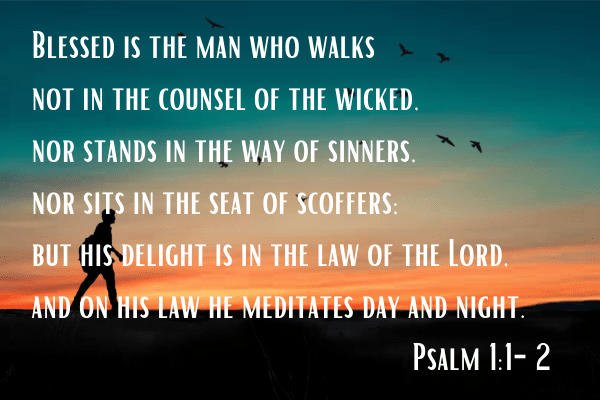 ---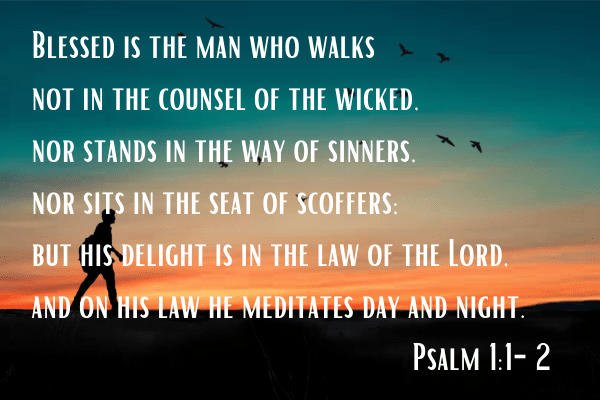 Volleyball: We have a home game tonight at 6:00 p.m. against First Baptist Academy. Come cheer the Soldiers!
Cross Country: The next Cross Country meet is scheduled for September 7 at Marissa.
Beginning of the Year Details: If you have not yet sent in tissues or paper plates, please do so soon. These items are used by all students and shared in the classrooms and snackbar.
Weeding Help Needed: COS is hosting a Cross Country meet on September 13. Help is needed with weeding the area in front of the gym and other areas around the school grounds in preparation for the meet. We would like to have this project completed by September 12. Contact Lisa to volunteer.
Annual Dinner Auction: Plans are being made to hold our annual dinner auction on November 6. If you are interested in helping with the auction in any way, please call the office or contact Edith Laufer, elaufer@coslhs.org.
Friends and Family Dance: COS will be having a "Friends and Family Dance" on September 25th from 7:00-11:00 p.m. Admission is $10 per person at the door, children 7 and under are free. Please RSVP and make song recommendations via our Facebook Event Post. If you do not have Facebook, you may call school to RSVP. Proceeds will be used to support technology integration like robot kits and items for our 3-D printer.
Free & Reduced Cost Internet: In response to the increased need for online learning since the pandemic, school districts, states, and the federal government are providing new benefits and resources for students who need help getting high-speed internet and technology at home.
With the Emergency Broadband Benefit program from the FCC, eligible households can receive:
Up to a $50/month discount on your broadband service and associated equipment rentals

Up to a $75/month discount if your household is on qualifying tribal lands

A one-time discount of up to $100 for a laptop, tablet, or desktop computer (with a co-payment of more than 10 but less than $50)
https://blog.collegeboard.org/see-if-youre-eligible-free-or-discounted-home-internet-access
Low Income Energy and Weatherization Assistance: If you know of a family who could use help with energy assistance or weatherization, encourage them to visit the Western Egyptian Economic Opportunity Council webpage: weeoc.org or call 618-443-5231. More information is on the bulletin board in the hallway.
Yearbooks: You can reserve a copy of the 2021-2022 yearbook by paying for the $25 yearbook in the office. The yearbook is typically delivered to school in July.
Snack Bar: The snack bar is open with some choices available this week. Small bills are encouraged for purchasing items in the snack bar. Students can purchase a snack bar card in the office for $20. This is for students who do not want to remember to bring cash every day for snack bar purchases. The card will be kept in the cashbox and we will mark off the value spent each day.
Contacting Students During the School Day: Please refrain from calling/texting/emailing your student(s) during the school day. If there is an emergency and you need to reach your student, please call the office. When students receive messages during the day, they often receive notifications on their devices that interrupt their learning.
Scholarship Opportunities:
CollegeSTEPS: https://collegesteps.wf.com Wells Fargo site that has helps to aid families in college planning and paying for school.
Tuition Funding Sources: https://www.tuitionfundingsources.com/ A scholarship database.
Cappex: https://www.cappex.com/scholarships/
FastWeb: http://fastweb.com/
Student Scholarships: https://www.studentscholarships.org (This one has lots of advertising & affiliated links, read carefully before signing up for anything.)
Sallie Mae: https://www.salliemae.com/college-planning/ (They provide students loans, but they also have a large section on scholarships.)
Scholarship Experts: https://www.unigo.com/scholarships#fromscholarshipexperts
Concordia University Nebraska offers a minimum of $20,000 per year in scholarships and grants to graduates of Lutheran High Schools.
University of Illinois Urbana-Champaign: Is offering free tuition for incoming freshmen and transfer students with a family income of $61,000. For more information http://go.illinois.edu/Commitment
RaiseMe: Students in grades 9-11 can earn merit scholarships with a value of up to $98,000 to attend the University of Dayton by participating in RaiseMe. If you are interested, talk to Mrs. Laufer.
Parkland College/Birkley's CNH Service Technician Scholarship: Tuition assistance, starter tools, paid internship, and uniform possibly leading to full time employment with Birkley (Case IH & New Holland) in Champaign, IL. Ask Mrs. Laufer for a copy of the scholarship.
Washingon University has an awesome scholarship program if you qualify - Full tuition & room and board. Read more at https://admissions.wustl.edu/announcements/washu-pledge/
ACT Testing All juniors (and sophomores interested in taking college credit classes as juniors) should take the ACT test. When you register, designate SEMO and Concordia Wisconsin to receive your scores if you want to sign up for college credit classes. For juniors, it will help you become familiar with the test. Most students improve their scores by taking the test more than once. Many free practice materials are available online. The fee waiver only covers the basic cost of the test. It will not cover late fees, reports to more than 4 colleges, or the writing test. You may have 4 fee waivers (divided as you wish between junior and senior years). You must be either a junior or a senior to receive a fee waiver. The fee waiver also gives you free access to Test Prep tools. You can also request a waiver or deferral of the college admission application fee.
ACT Test Dates:
| Test Date | Registration Deadline | Late Registration |
| --- | --- | --- |
| Oct. 10, 17, 24, 25 | Sept. 17 | Sept. 25 |
| Dec. 12 | Nov. 6 | Nov. 20 |
| Feb. 6 | Jan. 8 | Jan. 15 |
| Apr. 17 | Mar. 12 | Mar. 26 |
| June 12 | May 7 | May 21 |
| July 17 | June 18 | June 25 |
SAT Test Dates
SAT Date

Registration Deadline

Late Registration Deadline

Deadline for Changes

SAT Date

Registration Deadline

Late Registration Deadline

Deadline for Changes

October 2, 2021


Register

September 3, 2021

September 21, 2021 (for registrations made online or by phone)

September 21, 2021

November 6, 2021


Register

October 8, 2021

October 26, 2021 (for registrations made online or by phone)

October 26, 2021

December 4, 2021


Register

November 4, 2021

November 23, 2021 (for registrations made online or by phone)

November 23, 2021

March 12, 2022


Register

February 11, 2022

March 1, 2022 (for registrations made online or by phone)

March 1, 2022

May 7, 2022


Register

April 8, 2022

April 26, 2022 (for registrations made online or by phone)

April 26, 2022

June 4, 2022


Register

May 5, 2022

May 25, 2022 (for registrations made online or by phone)

May 25, 2022
SAT Practice: Use of the Khan Academy SAT Practice raises the average SAT score by 90 points. Khan Academy is free.
Test Help for All Tests: The US Army run website provides an online study program to help students prepare for standardized tests, improve schoolwork and review materials. It is free but read what they will do with your data before signing up. https://www.march2success.com/
Calendar
Sep. 2 VB @ Home vs. First Baptist Academy 6:00 p.m.
Sep. 6 Labor Day, no school
Sep. 7 CC @ Marissa, TBA
Sep. 13 EAC Cross Country Meet hosted by COS here
Sep. 17 1st Mid-Quarter
Sep. 20 CC @ Nashville, TBA
Sep. 21 VB @ Madison 5:00 p.m.
Sep. 25 Friends & Family Dance, COS Gym
Sep. 30 VB @ Home vs. Madison 6:00 p.m. (Senior Night)
Sep. 30 CC @ Benton, TBA
Oct. 4 CC @ Red Bud
Oct. 5 VB @ 1st Baptist 6:00 p.m.
Oct. 7 CC @ Pinckneyville
Oct. 8 Teacher Institute, no school
Oct. 11 Columbus Day, no school
Oct. 12 CC @ Chester
Oct. 14-15 Fall Retreat
Oct. 15 End of 1st Quarter
Oct. 25-28 VB Regionals
Oct. 28-29 P-T Conferences (Friday half-day attendance)
Nov. 6 Annual Dinner Auction
Nov. 11 Veterans Day, no school
Nov. 19 2nd Mid-Quarter
Nov. 24-26 Thanksgiving Break
Dec. 16-17 ½ Days, Finals, End of 2nd Quarter
Dec. 20-Jan. 3 Christmas Break
Jan. 4 Second Semester Begins